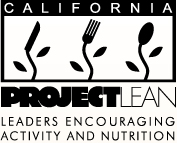 Current Projects and Highlights
The California Endowment, 2015-2016
Promoting Health in School Environments: To build the capacity of school administrators and parents to improve school meals and beverages in school districts in South Kern County
The California Endowment, 2013-2015
Building Momentum for Parent Engagement in School Wellness Policies
Expanding on the success of HEAC (2005-2013), CPL provided training and technical assistance to parents, schools and community partners in Coachella, City Heights, Sacramento and South Kern during Year 1 of the project. Currently, CPL is working with five school districts in South Kern, two districts in San Diego and one school district in the Bay Area to engage and empower parents to advance Local School Wellness Policy efforts.
Community Partners, current
Training and Technical Assistance
Since 2012 Community Partners has worked with California Project LEAN to support their grantees by providing training and technical assistance to engage parents and partners to advance Local School Wellness Policies.
Kaiser Permanente-Fresno, 2014-2015
Advancing School Wellness
California Project LEAN is working in the Central Valley to increase the local capacity of school districts and public health departments to create healthier school environments and to increase parent and youth capacity in advocacy efforts to advance school wellness activities.
Madera Unified School District – Assistant Superintendent Breaks Ground with the Madera School Board
After much work, from us and many, many others, I am so proud of the work the district is doing. I just had to share this PowerPoint. It was created by the assistant superintendent and presented to their school board last night, March 10, 2015. Our work is about working with and building the capacity of key stakeholders and this power point shows me just that.
Jane Alvarado-Banister
Project Coordinator – Central Valley
Kaiser Foundation Hospitals, San Diego, 2014-2015
Engaging Parents in Promoting Healthy Beverages at School
Training and technical assistance is being provided to San Diego parent leaders and partners to identify strategies particularily through the Local School Wellness Policy to promote healthier beverages and decrease access to sugary drinks in the school environment.
For more information contact Katherine Hawksworth by writing to [email protected] or calling 925.708.7027.Back to top
---
---
Healthy Eating Active Communities (HEAC)
From 2005-2013, The California Endowment funded California Project LEAN to serve as its training and technical assistance provider to its school sector grantees involved with its $26+ million childhood obesity prevention program, California Project LEAN provides training, resources and ongoing technical assistance on improving the school food and physical activity environment in California through policy change.
---
Central California Regional Obesity Prevention (CCROPP)
CCROPP is a program that supports access to healthy, affordable foods and access to physical activity resources in multiple counties in California's Central Valley. California Project LEAN provides support and resources to CCROPP stakeholders working with school sites. Through parent engagement trainings, school staff trainings on local school wellness policies, and technical assistance to CCROPP community partners, California Project LEAN is helping to improve school nutrition and physical activity environments.
---
Joint Use of School Facilities for Physical Activity California Project LEAN, in partnership with the California Center for Physical Activity, is working to improve state and local policies and practices that support community use of school facilities outside of the school day for the purposes of physical activity and recreation. Many communities across California lack safe, well-maintained, and accessible places for community members to be physically active. Access to no- or low-cost public spaces for physical activity plays a critical role in the prevention and treatment of obesity and overweight. In many communities, schools provide the only open space for recreation and physical activity for students, families, and the community. Policies and practices that support community use of outdoor facilities anytime outside of the school day and/or agreements where schools/districts/county offices of education jointly share recreational facilities for community use before, during and/or after the school day are a healthy solution that optimizes resources.
---
Reducing Consumption of Sugar Sweetened Beverages
California Project LEAN is working to limit the availability of unhealthy drinks (i.e., sugar-sweetened beverages) (SSBs) through promoting policy changes that limit the sale of SSBs in California public schools. SSBs are the single largest contributor of calorie intake in the United States and increased SSB intake is associated with poor diet, obesity, and risk for diabetes. For children, each extra can or glass of a SSB consumed per day increases their chance of becoming obese by 60 percent. Current State legislation prohibits the sale of soda in schools but allows the sale of other SSBs, such as electrolyte replacement beverages. These often have as much sugar as soda and in 2008, a representative sample of California public high schools indicated that 8 of the 10 top beverages sold a la carte were electrolyte replacement beverages. CA Project LEAN will work with key partners to lay the groundwork to close the gap in the law that allows public middle and high schools in California to sell electrolyte replacement beverages.
---
Reducing Intake of Sodium in Shasta County
California Project LEAN worked with Shasta County Public Health (SCPH) to implement policy and environmental strategies to reduce sodium intake in Shasta County. Reducing excess sodium intake in the population can lead to reductions in rates of hypertension and cardiovascular disease. SCPH will work with restaurants, schools, and local governments to pass policies which set sodium guidelines for foods offered and sold in these venues. California Project LEAN will support Shasta County's efforts by providing ongoing training and technical assistance and by sharing the lessons learned across the state.
To learn more about local, state, and national strategies to reduce sodium intake, read Los Angeles County Public Health's sodium brief, The Potential Health Impact of Reducing Excess Sodium Consumption in Los Angeles County.
---
Improving Physical Activity and Physical Education in Schools by Improving District Policies
California Project LEAN, in partnership with the California School Boards Association (CSBA), is working with school board members to elevate the importance of physical activity and physical education before, during and after school. CA Project LEAN and CSBA are providing resources and trainings to district governance teams on physical activity policy adoption, implementation, monitoring and evaluation.