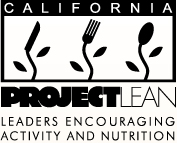 Joint Use of School Facilities
Overview
Key Aims of Grant
Why Joint Use?
California School Boards Association: Sample Board Policy, Joint Use Agreements (1330.1A)
Joint Use Frequently Asked Questions fact sheet
Policy Brief: Maximizing Opportunities for Physical Activity through Joint Use of Facilities (2010)
Joint Use Toolkit: Opening School Grounds to the Community After Hours (from Public Health Law and Policy)
Webinars
Check out www.jointuse.org for additional joint use resources.


---
The California Department of Public Health (CDPH) secured a Communities Putting Prevention to Work (CPPW) grant from the American Recovery and Reinvestment Act of 2009 (Recovery Act) for obesity prevention efforts. The Recovery Act includes funds for community -based prevention and wellness strategies and physical activity, and nutrition initiatives that promote wellness and prevent chronic disease through state-wide policy and local policy. Projects are funded for two years, beginning in February of 2010.
California Project LEAN and in partnership with the another CDPH program, Safe and Active Communities, has taken the lead for the physical activity initiative for this grant. The physical activity initiative will focus on joint use of school facilities and CDPH will lay the ground work to advance state and local policies that increase equitable access to safe and attractive school facilities outside of the school day for physical activity and recreation. Read our Joint Use Project Fact Sheet for more information about the project.

---
The key aims of the grant were to:
Work toward adoption and implementation of a state joint use policy to reduce at least one major barrier to community after-hours use of indoor and outdoor school physical activity facilities.
Work with a minimum of 10 schools in low-resource communities to establish joint use policies and practices.
---
Why Joint Use?
Many communities across California lack safe, well-maintained, and accessible places for community members to be physically active. Access to no- or low-cost public spaces for physical activity plays a critical role in the prevention and treatment of obesity and overweight. In many communities, schools provide the only open space for recreation and physical activity for students, families, and the community. Policies and practices that support community use of outdoor facilities anytime outside of the school day and/or agreements where schools/districts/county offices of education jointly share recreational facilities for community use before, during and/or after the school day are a healthy solution that optimizes resources.
---
Charlotte-Mecklenburg's Innovative Joint Use Task Force
Jonathan Wells, Capital Facilities Program Manager for the Charlotte-Mecklenburg Planning Department, shared his region's innovative approach to joint use. Mr. Wells discussed how Charlotte-Mecklenburg ensures maximum use of taxpayer dollars through an inter-agency joint use task force. Mr. Wells is a Certified Planner with the American Institute of Certified Planners and has convened the Joint Use Task Force since beginning work at the Planning Department in 2000.
Making New Places for Play: Joint Use Agreements Between Schools and Parks
Listen to this informative joint use webinar hosted by the National Safe Routes to School Partnership and the National Recreation and Park Association.
Speakers included Rich Dolesh, Chief of Public Policy, National Recreation and Park Association, Joanne Gooley, Physical Activity Specialist, formerly with California Project LEAN, California Department of Health, and Michael Shull, Superintendent of Planning and Construction, Department of Recreation and Parks, City of Los Angeles.
Watch the webinar.
Download the webinar.
---