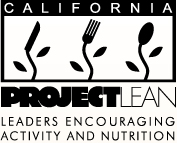 Smart Snacks in School Rule
Smart Snacks in School Rule
The U.S. Department of Agriculture's (USDA) just released 'Smart Snacks in Schools' Interim Final Rule is a great opportunity for schools across the nation to adopt minimum nutrition standards for foods and beverages sold outside the school meal programs, often referred to as competitive foods and beverages as they are sold in competition with the school meal programs. A key component of the USDA rule is that states and local school districts can keep or adopt standards that are stricter than the federal standards. This is especially important in California as we don't want to lose momentum on the strides school districts have made to implement California's standards. In many instances, school districts have opted to go above and beyond California's legislated nutrition standards.

Below are some links to key resources to keep you informed of this proposed rule.


To learn more about the Interim Final Rule and for Related Resources: